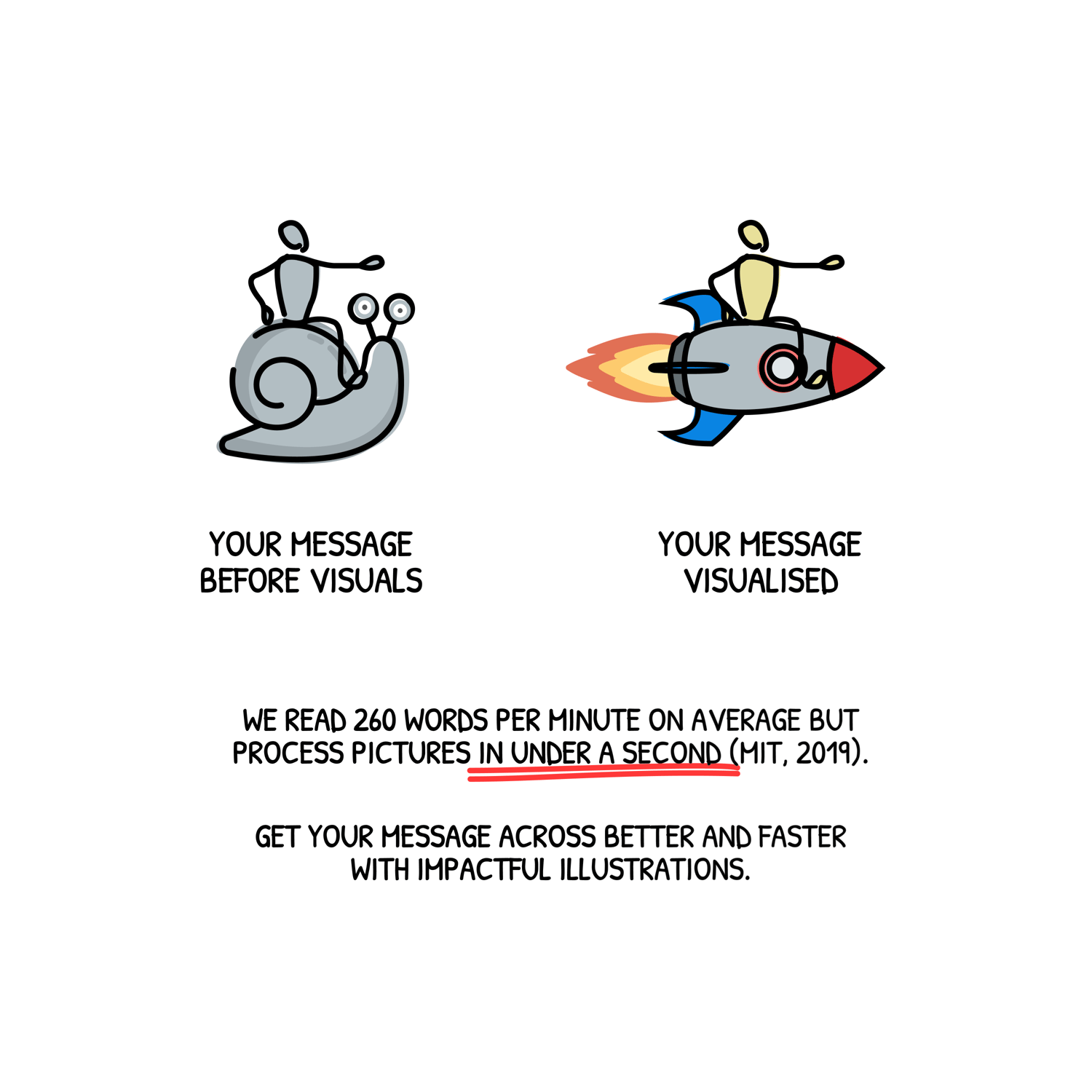 Visuals designed by Jun Han
Connect with your audience in 2 seconds
Connect with the people you need to reach with instantly impactful illustrations.
About me
I often forget what I learn from books, and can't explain ideas easily to my friends. That changed when I began illustrating ideas.
Turning ideas into images that can be understood in under 2 seconds changed my life.
You can see these images here.
Because of that, clients have approached me to create content around cryptocurrency, life lessons, investment personal branding and corporate strategy.
How we'll work together
Onboarding call.
Get access to your Google Drive folder (or your platform of choice).
Send me your list of ideas.
Receive visuals.
Revisions* until satisfied.
Receive final illustrations.
Celebrate!
*Each visual includes up to 5 free revision requests: 1 major, 4 minor.
What people are saying about my visuals
Ali Abdaal, YouTuber and entrepreneur: "My team are a big fan of your work, great stuff"
Mary Barrett, leadership coach: "Your visuals are so human, I love it!"
Chris Conrady, YouTuber: "I haven't ever seen anything like what you do. The IG algorithm fed it to me. I was instantly attracted, within 2 seconds."
Jenn Drummond, Motivational Speaker, Mountaineer, CEO: "You post content that is related to content that I am interested in creating so I feel that eliminates the concern for "lost in translation" issues."
Zeng, AI artist and no-code entrepreneur: "You visual is always simple and direct to the point. I always share them with my kids. They are all under 11 and they understand it. Thank you."
@ghgioan: "With 1 picture I feel like I've read an entire book"
Wondering if we're a right fit?
Want to work together for more than 10 visuals or a retainer basis? Send me an email at junhan.subs@gmail.com.